The mammoth crowd stormed the Alausa office of the National Identity Management Commission (NIMC) in Lagos State on Monday, December 21, to obtain their National Identification Number (NIN), following the SIM deactivation order by the Federal Government.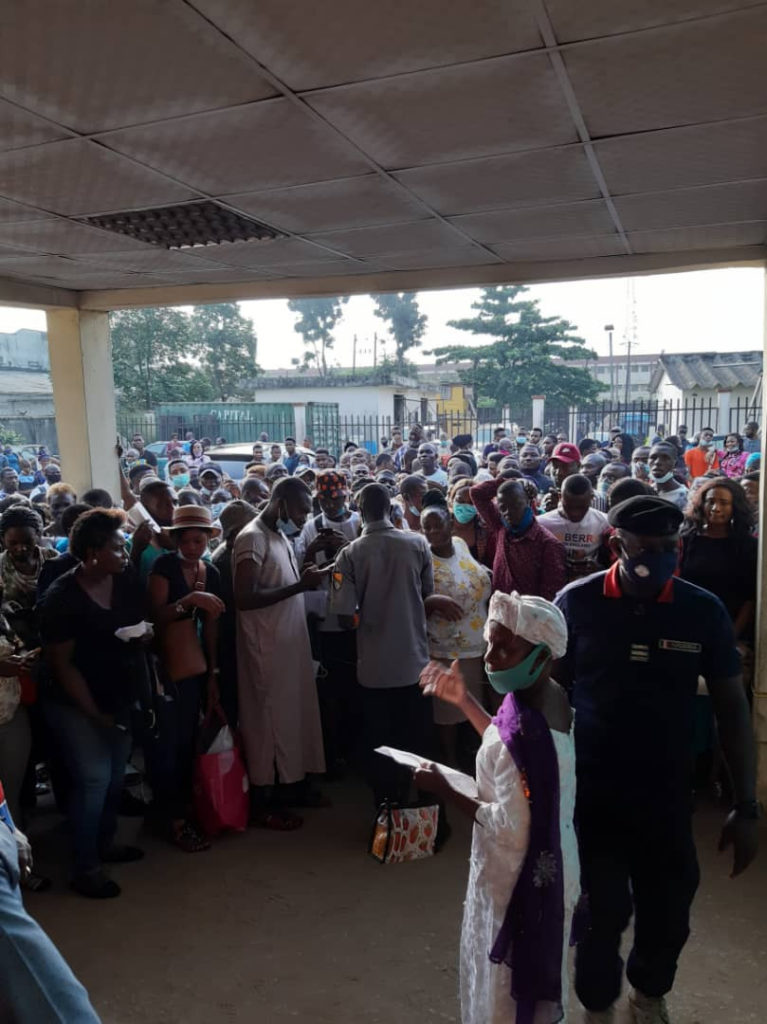 This comes amid the FG's warning against large gatherings as the country battles its second wave of COVID-19 pandemic.
It would be recalled that the Nigerian Communications Commission (NCC) gave local telecommunications operators two weeks deadline to block all sims who are yet to be registered with the National identify numbers (NIN). The order is said to be from the Federal Government.
The Monday rush at the Alausa office is therefore not unconnected to the ultimatum as Nigerians attempt to get their NIN, for fear of having their sims deactivated after the two-week ultimatum.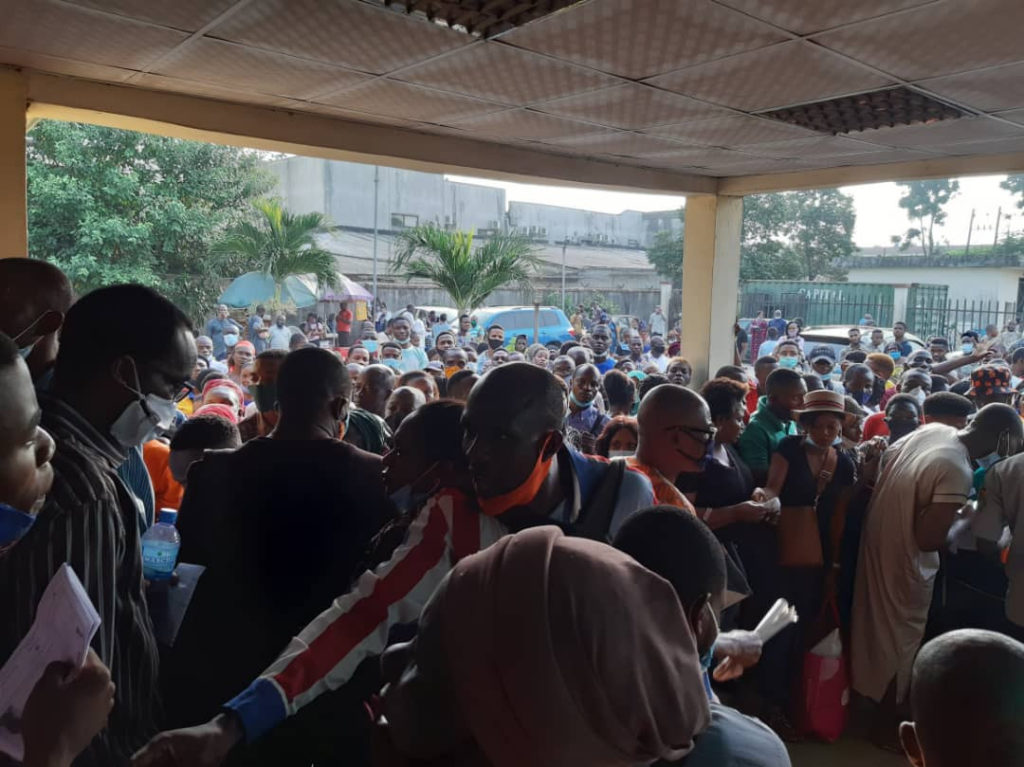 Members of the House of Representatives asked the Federal Government to extend the deadline for the provision of NIN by telcos to 10 weeks.
The House, at the plenary on Wednesday, described the two weeks given to SIM card users by NCC to provide their NIN to service providers as grossly inadequate.
However, the Commission was yet to make a public reversal of its notice as of Monday, December 20.
The large gathering at the NIMC office has sparked outrage from Netizens, who called out both Lagos and the Federal Governor for issuing conflicting directives.
It would be recalled that over the weekend, the Lagos state governor, Babajide Sanwo-Olu, announced a slew of COVID-19 restrictions, in preparation for the second wave of COVID-19 infection.
The state placed a ban on concerts, street parties, and nightclubs. He also ordered a shut down of schools and instructed civil servants from grade level 14 to work from home.
See more photos below,