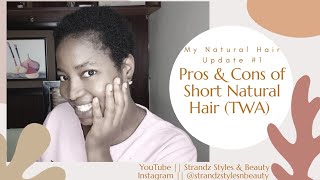 How many of you just cut your hair to rock your natural hair?
Watch the video to see my update on my Natural Hair journey so far. Plus, the Pros and Cons of Short Natural Hair.
Support me by SUBSCRIBING to our channel.
https://www.youtube.com/channel/UC7RJpsyJnHUejEpOQaxxdRg
Help us reach 500 subscribers. Thank you!