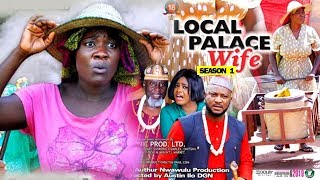 Life is a crazy ride where the destination is not guaranteed. There is a time for silence, a time to let go and a time to prepare to pick up the pieces when it's all over. You don't know what is going to happen tomorrow. Watch Mercy Johnson Okojie in this mind blowing innovative movie…
STARRING: Mercy Johnson Okojie, Dave Ogbeni, Adanma Luke Ozuligbo, Norbert Waski Oguegbu, Ngozi Evuka.
PRODUCER/EXECUTIVE PRODUCER: Arthur Nwawulu.
DIRECTOR: Augustine Iloh
COMPANY: Avionic Production Ltd.
YEAR: 2019