Nigerian Singer, Peruzzi, has finally reacted to claims that he is the brain behind most Davido songs.
Ever since Peruzzi got signed to Davido's DMW, there have been claims that he's worked a double shift as Davido's de-facto songwriter, and it has constantly been a topic for social media debate.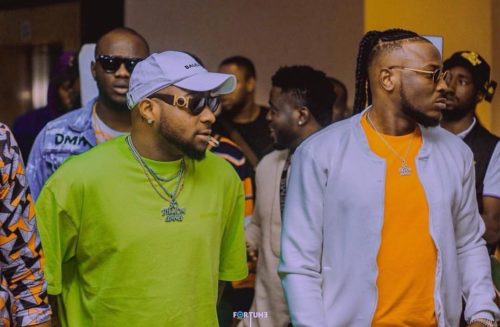 In an interview with Beat99.9Fm, Peruzzi revealed that it is not such a bad practice.
OAP Osi Suave asked him ;
So how have you been able to deal with the fact that now that you are in DMW, anytime David puts out a song, people say "Na Peruzzi write am?"
Peruzzi said ;
I feel like it is a normal thing when people say those things.
I just came to the label and i came with a different type of fire, so it is only written that my brothers tap from the annoiting.