By Vivian Okpirikhre – February 12, 2021
#EndSARS Flag Holder, Flagboii has raised serious concerns on social media with a recent tweet on popular microblogging platform, Twitter.
The protester hoisted #EndSARS and #EndPoliceBrutality flags at different strategic locations in Nigeria and has been spotted walking around the street of Lagos with the flag.
Photos of the activist went viral during the protest in October, 2020.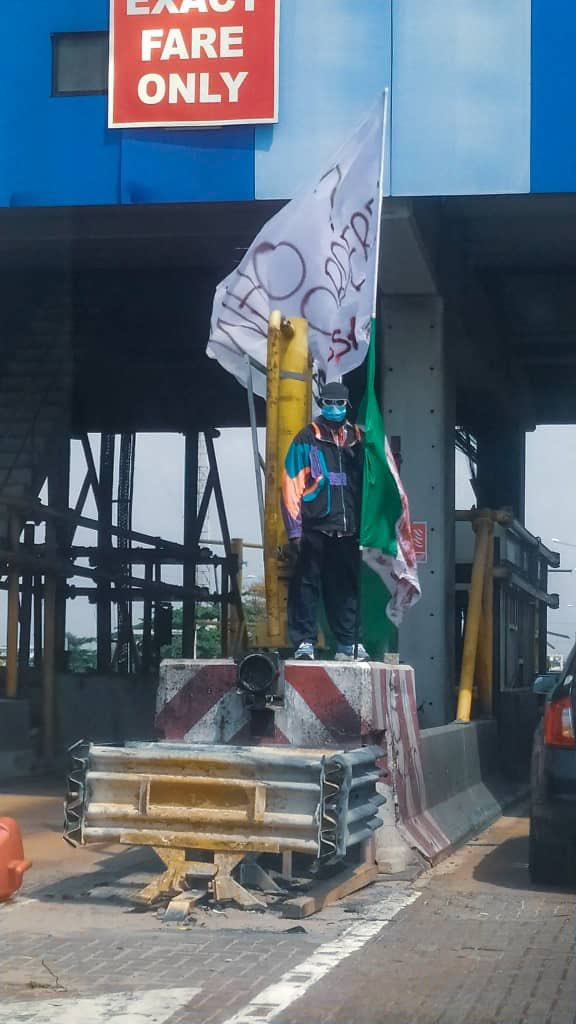 However, there are rumours that the young man has taken his own life and his last "suicidal" tweet seemingly backs the rumour.
He tweeted, "People told me my reward is in Heaven. I think I am getting it now. Goodbye Earth."
Flagboii was very active on Twitter before the "suicidal" tweet, but has not made any update since then, which has left netizens concerned about his well being.
See some of the reactions below,
@BL_capitol wrote,
"Hey bro! I've been your fan for sometimes now. Hang on bro, you're stronger than what you're going through."
@austynkay wrote,
"You became a hero just some months back, here on earth, your rewards are so enormous it may take quite some time to arrive. But it's definitely coming, stick around to get them before the heavens cap it all up.
Stay strong, stay alive."
@nasaprel wrote,
"It's not over until it's over. Hang in there bro. Everybody is going through something, this too shall pass."
@Itxkendo2 wrote,
"I saw this on the News.
Flagboi dead
How true?"